Service Disruption
The Teeterville Pioneer Museum will be closed on Thursday, May 27, 2017. Regular hours will resume again on Friday, May 28.
We apologize for any inconvenience.  
Teeterville Pioneer Museum Celebrates 50 Years
The Teeterville Pioneer Museum was established in 1967 as a Centennial Project of the Teeterville Women's Institute and the Township of Windham. The museum features four original historic buildings – a log smoke house and a log house, as well as a wayside church and a drive barn.  Within these buildings the visitor finds changing and permanent heritage exhibitions that feature collections of early Windham and area artifacts.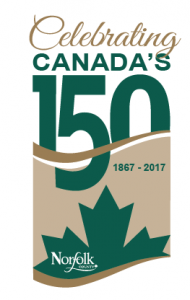 ---
Opening for 2017 Season on June 24, 2017
You can contact us year round at